Panel Changes
Circuit Breaker Panel installations/ changes
Electrical Consultation/ Plan
We can help you design and plan your renovation/ expansion/ basement rec room.
Electrical Testing/ Aluminum wiring Upgrade
Aluminum wiring to copper connections for all of your devices.
New Sub panels for Swimming Pool, Garage, Outbuilding.
Install cabling from your house to the new panel location on your property.
Electric Repairs
Outlets & Switches
Panel Upgrades
Smoke Detectors
Electrical Remodeling
Ceiling Fan Repairs
Fire Alarms
Emergency Repairs
Scheduled Service
AFCI Upgrades
Circuit Breakers
LED Lighting

This is clearly an unsafe condition besides the aluminum wiring.
We reconnected to copper wiring and applied compound to counter the metal differences. (Galvanic corrosion)
Should never have (2) wires under one connection screw.
Next photo shows the damage and potential fire hazard of overheating on aluminum wired devices.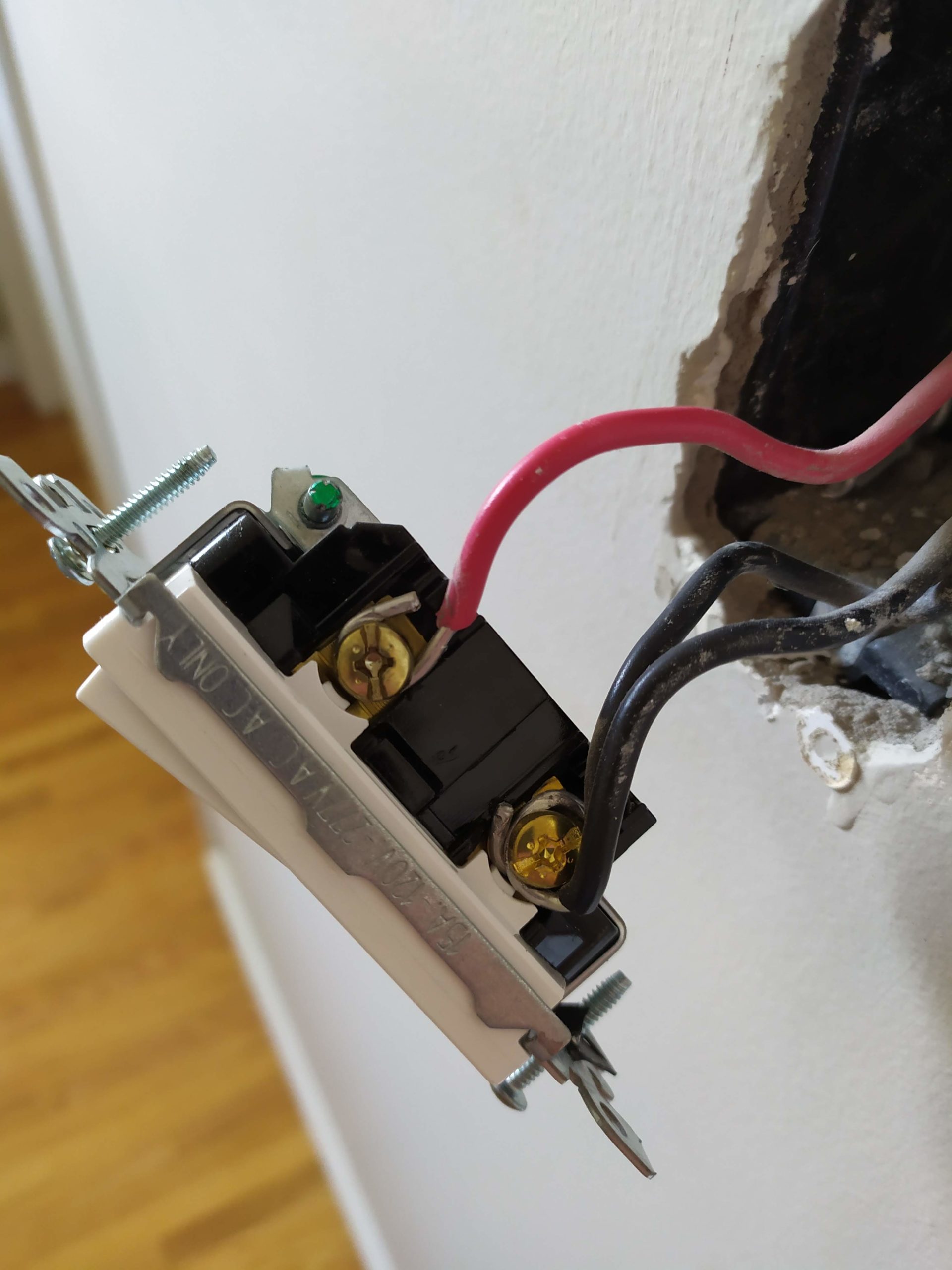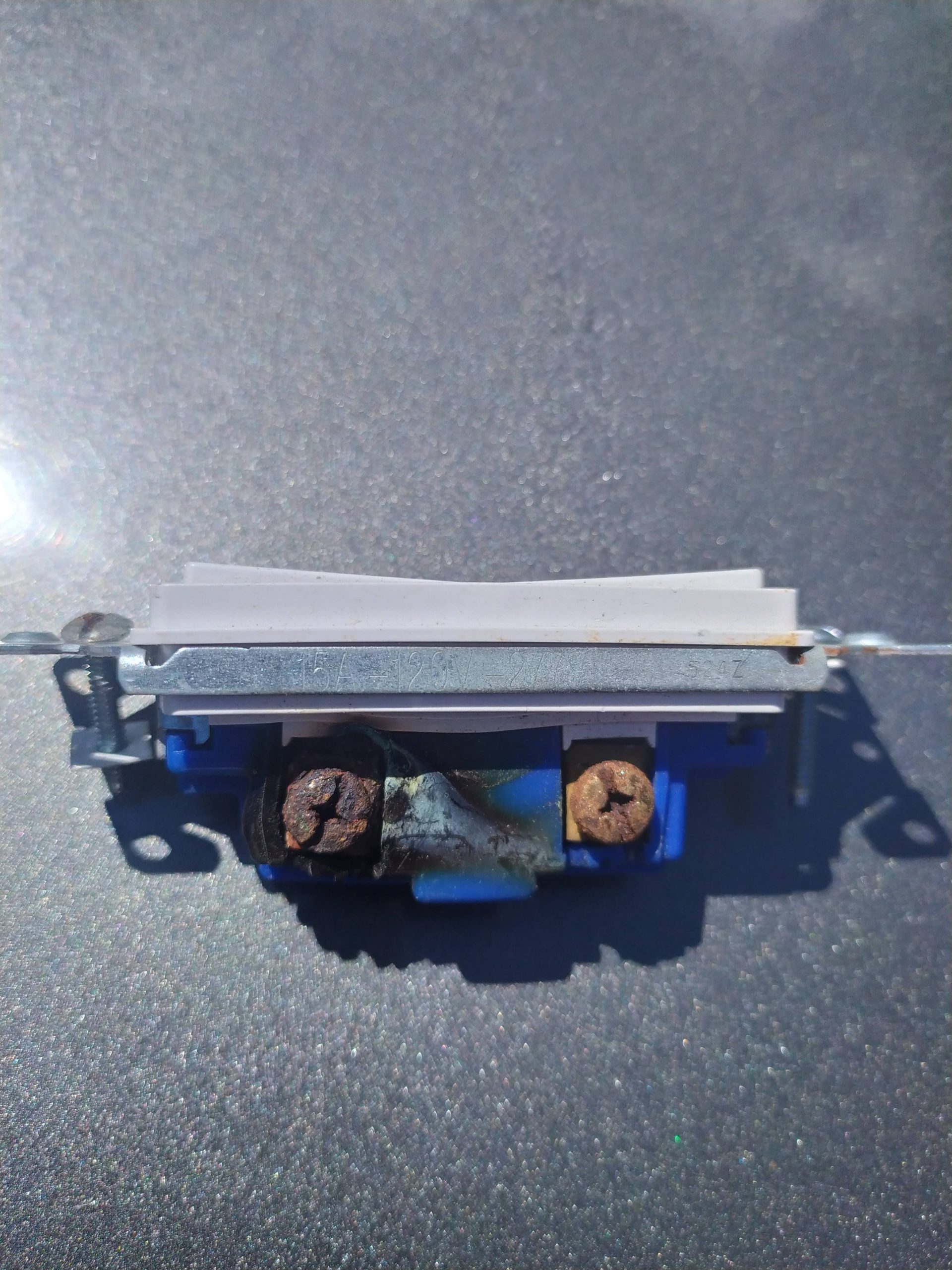 Electrical System Testing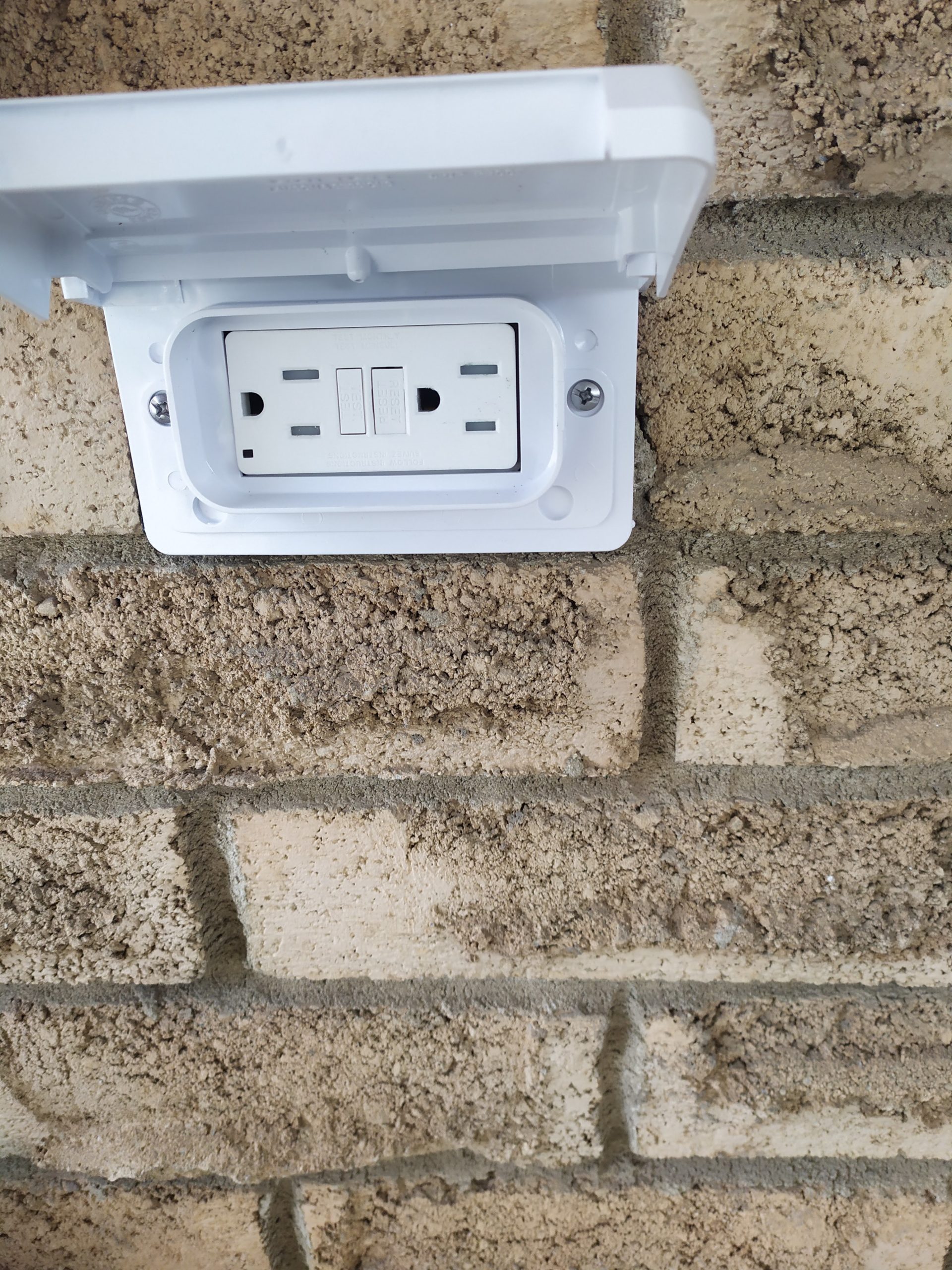 We will test your system for safe operation.
Grounding and Code Adherence
Assure if you have enough room for your addition/ renovation.
Apply for ESA permit.

Can you do your own electrical work on your house?
Yes. Provided you get an ESA ( Electrical Safety Authority ) inspection
How do I plan out my electrical for my next project?
We can help you with that from planning, installation, permit and inspection.
How do I know if my Electrical system is safe?
We will help you test and inspect where necessary.
Do I need to upgrade my panel before selling my house?
If you are in doubt, call us for an inspection. Its good practice to have it checked out before the buyer does.